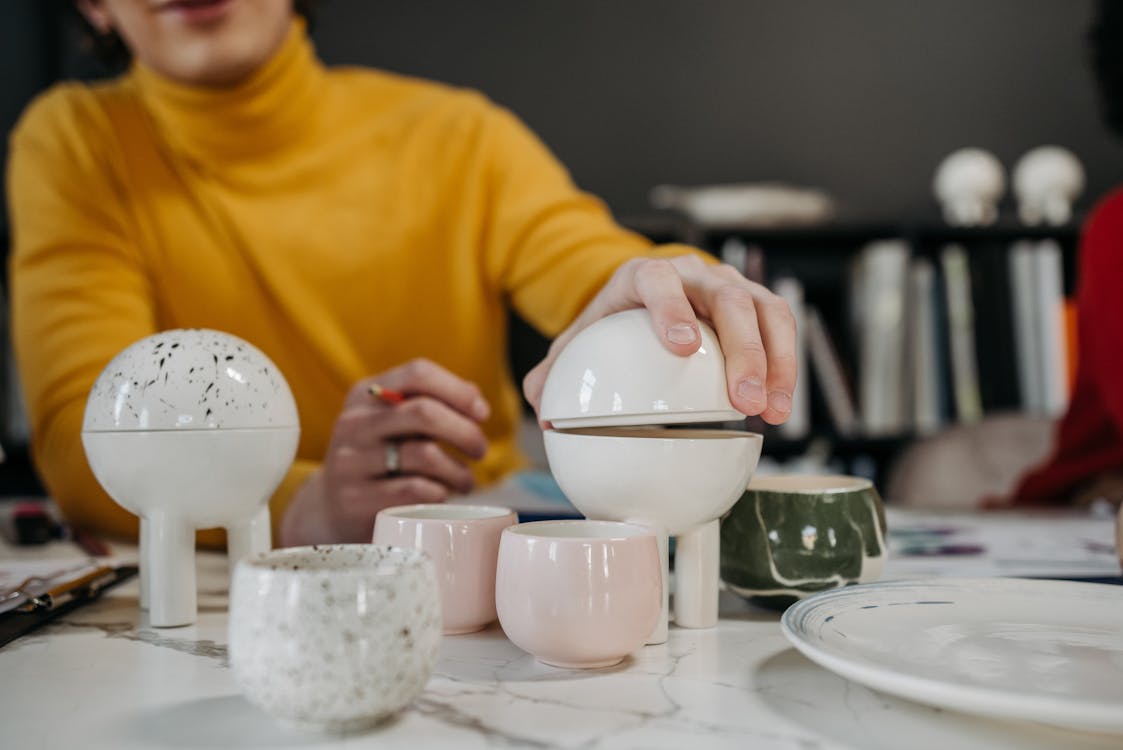 If you're thinking of launching a business, ask yourself if your concept meets a need in how people go about their daily lives and conduct business. You might have a viable company idea if you can identify an unmet need and a target market. But how can you initially come up with a fantastic small business idea?
Highly successful people possess a certain ferocious resolve that makes them incredibly tough, diligent, and laser-focused on their long-term objectives. Grit is a term used to describe the combination of enthusiasm and perseverance found in outstanding performers.
There are so many things you may choose from that match your hobbies and skill set that putting one of the best small business ideas into practise will come naturally to you. There are ways to generate money on the side without having to deal with customer service, inventory management, or any other aspects of running a business if you think establishing a business is too difficult.
Three Techniques for Finding Opportunities: Trend Analysis, Problem Solving, and.
Finding Missing Pieces in the Market.
Continue reading for some ideas on the many business ventures that could help you succeed.
T-shirt printing
Starting a T-shirt printing company could be fun if you have a sense of humour or fashion. Additionally, you can screenprint patterns that you have obtained a licence for onto plain t-shirts. In either case, it's simple to buy the equipment you need to get started if you have space for a T-shirt printing setup.
Online instruction
Opportunities for entrepreneurs have arisen as a result of the demand for online education. Since this is an internet business, you may teach a course on any subject you are knowledgeable about from anywhere. Consider teaching English as a foreign language to students overseas if you lack extensive understanding in any particular area.
Media Influencer
Being a social media influencer can be the best choice for you if you're seeking for something that gives immediate results. If you think it would take a lot of effort to become an influencer, it doesn't. The only things needed are some time, some effort, and—most importantly—the appropriate kind of content.

The first step in being an influencer is identifying the businesses that social media doesn't adequately service. If you have a lot of knowledge about model trains, for instance, you might create a social media presence around it and establish yourself as the authority on trains.
Online bookkeeping
Being a bookkeeper is the first small business venture you ought to think about. You might be shocked to hear that understanding the foundations of accounting and finance is crucial for operating as an entrepreneur as well as being effective in the commercial world. You will be accountable for ensuring that all financial records are accurately and properly kept in your capacity as an at-home bookkeeper. Additionally, you'll aid in creating reports for investors or other interested parties that require precise information regarding the financial status of the company. Many businesses are pleased to outsource because they don't require a full-time employee.
Consulting
Consulting can be a successful career choice if you are knowledgeable and enthusiastic about a certain subject (such as business, social media, marketing, human resources, leadership, or communication). You can launch a consulting firm on your own, build it over time, and eventually bring on more consultants.
Affiliate marketing
Consider joining affiliate marketing programmes if you frequently post on social media (such as Twitter, Facebook, TikTok, etc.) about your favourite products to use and buy. It will be simple to generate money with them and there is no cost to sign up. If you're the kind of person who people go to for product suggestions, affiliate links are a terrific way to earn money.
Medical Transcription
A transcription service will enable you to work from home with a flexible schedule if you have a good ear and can type swiftly. With the proliferation of speech recognition technologies for healthcare provider dictation, medical transcription services are becoming necessary.
You can choose how many or how few transcription tasks you want to accept. This flexibility can be especially useful if you don't want to start right away or if you want to keep your day job for the time being. Consider becoming a certified transcriptionist and specialising in a few areas to improve your company possibilities and allow you to charge more.
Digital Marketing
Every day that goes by, the value of the internet increases, but it also gets difficult for businesses to effectively sell themselves online because of the online clutter. Services for digital marketing are continuously in demand. Nevertheless, a lot of small and midsize businesses would rather outsource them than build an expensive in-house team. If you're skilled in SEO, content marketing, PPC, web development, or social media management, you might be able to take advantage of a business opportunity that gives you the flexibility to work from home.
Craft store
How crafty are you? Then opening an Etsy shop could be among your best small business ideas as people love to purchase handcrafted goods. E-commerce is a huge industry, and as more consumers seek for unusual goods, it will only continue to gain popularity. Additionally, Etsy makes it quite simple to launch an online store. Because it caters to a more specialised market, Etsy is preferred to eBay for handmade goods. Candles, carving boards, ribbons, and other products are examples of things you may offer on Etsy.
Dropshipping
Not all businesses that sell products keep them on hand. In drop-shipping, owners of e-commerce websites entrust the fulfilment of all orders to a third party. The third party is probably a wholesaler or another company that manages a distribution centre. If you're worried about overhead costs and available space for your business, drop-shipping is a fantastic startup concept because it requires very little inventory and equipment.
To conclude, It's crucial to think about where your areas of experience and passions meet when you brainstorm your most lucrative small company ideas for 2023. Find something you enjoy doing that people will value because it's something you'll be working on on the side and you'll probably do it on the weekends and after work.